Link to Volunteer for Field Day. The class in K-2 and the class in 3-5 with the most parent volunteers get an extra two hours of field day!
​
Schedule:

8:00 - 10:00: Kinder, 1st, PPCD, FCC, PK
10:15 - 12:15: 2nd and 3rd
12:30 - 2:30: 4th and 5th, PPCD, FCC
​
Field Day Pro Tips:
Send your child with sunscreen, hat, snack, towel and change of clothes
Bathing suits can be worn under school appropriate clothing
Field day is messy! Don't send your child in something you don't want to get dirty or ruined
Volunteers: Bring a chair, sunscreen, hat, snack, etc...
Powered by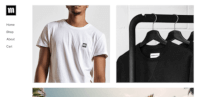 Create your own unique website with customizable templates.