Get your running shoes ready! The popular race will be here before you know it! The race is completed around our campus and only for students and teachers. Because there are so many students running, they will start in waves. Certified runners (those that pay $10 to start first) will begin at 9:00, 5th grade 9:01, 4th grade at 9:02 and 3rd grade at 9:03. This is an uber fun race that students can run, walk or do a little of both!
​Volunteer Link (copy and paste the link into your browser):
Reminders:
This race is free and ONLY costs if you choose to buy a shirt or pay to be certified
All 3rd - 5th students participate
Shirt orders due
2018 WINNERS:
Boy: 5th grade - Leo Sorto - 23:30 (new school record)
Girl: 4th grade - Brynlee Brosie - 27:28 (new school record)
2017 WINNERS:
Boy: 5th grade - Landon Short - 24:14 (new record)
Girl: 5th grade - Chloe I. - 30:39 (new record)
2016 WINNERS:
Boy: 5th grade - Tanner Brosie - 24:49
Girl: 4th grade - Lylah Heaps - 33:06
Background check link: ​https://www.roundrockisd.org/departments/community-partnerships/volunteer/
T-shirt / Certified Runner Order Form:
Map of the course:
Powered by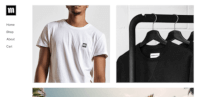 Create your own unique website with customizable templates.